The last couple of months have seen some exciting updates across the Michael Caines Collection and we're thrilled to be able to shout about it.
Mickeys Beach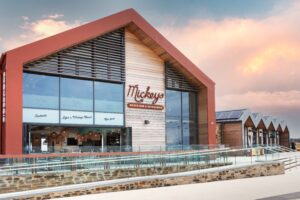 Mickeys Beach has recently adjusted its opening hours, transitioning from 5 days to 7 days to prepare for the busy spring and summer seasons! Easter has bucket loads on with a full four-day weekend that's filled to the brim with exciting events to get on board with. Good Friday will see the usual Fizz Friday celebrations, where customers can enjoy a flute of Piper Heidsieck's classic Champagne between 5pm-7pm. If that isn't enough, the iconic Mickeys Beats has made a return to bring back the boogie with music from their Friday guest DJ and their regular Saturday music mogul DJ Kita. They also have a speciality Easter Sunday Specials Menu and a limited edition Easter Egg Martini. Check out their recent blog post to find out more details and to make a reservation!
Lympstone Manor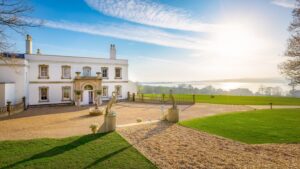 Lympstone Manor is set to open their new outdoor swimming pool, pool house and bar at the end of April! Overlooking the Exe estuary, the new development promises to offer food that is exceptional, views that are breathtaking and a leisure experience you'll struggle to compare. The launch will coincide with the reveal of Lympstone Manor's first own-brand Pinot Noir, a sparkling wine that is made with quality Devon grapes that were harvested from the Manor's very own vineyard. If you fancy booking a last-minute getaway, there are a number of late availability offers up for grabs.
Cafe Patisserie Glacerie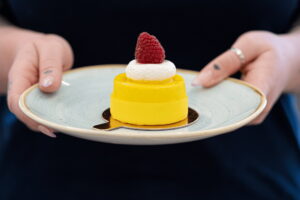 Anyone who has an insatiable sweet tooth, you'll be happy to hear that Cafe Patisserie Glacerie has recently launched a brand new cake to add to their fine collection of French pastries. This new delicacy features a glazed vanilla mousse with a raspberry insert on a gluten-free lemon genoise sponge, topped with a lemon zest and vanilla foam, the perfect palate cleanser to enjoy in the shop or take home. They're also experimenting with new flavours to feature in their Italian-style gelato. With another bustling summer season on the horizon, it'll be exciting to see what marvellous creations they come up with.
The Harbourside Refuge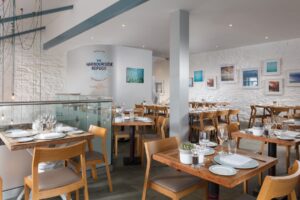 For those who may be living or staycationing in Porthleven, be sure to take a visit to The Harbourside Refuge on 21st April for an evening you won't forget. Michael Caines and the team of chefs are hosting an eclectic four-course meal that'll pay homage to the best of Cornish cuisine, highlighting the rich and unique bounty it has to offer. With a limited amount of tickets available, this is an event you won't want to miss. You can book online, over email or phone. Head to their latest blog post for more details!
The Cove
The Cove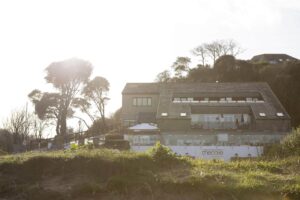 in Maenporth has recently relaunched after taking a well-earned break over the winter season. Michael took over this beachside paradise only a month before the COVID-19 pandemic saw the world go into lockdown and after surviving such an unprecedented hardship, he's finally had the chance to put his stamp on the venue. Serving tea, coffee, cake, nibbles, light bites and hearty Cornish staples, this exciting establishment is well on its way to becoming a Falmouth favourite and has recently been listed in Trencherman's Top 5 Waterside Dining Spots in Cornwall!