Sustainability at Sideshore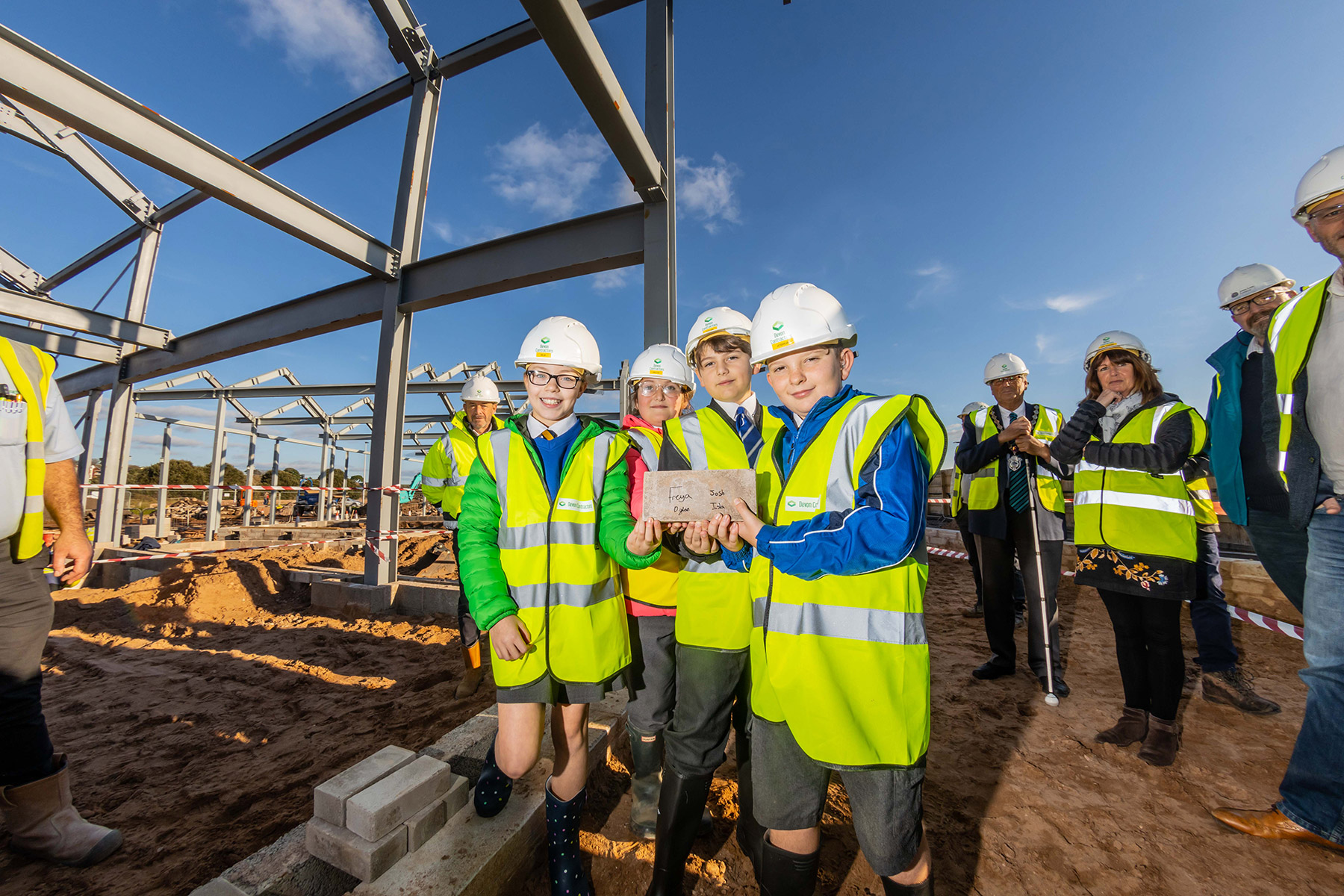 Sustainability has been a core focus of the Sideshore development from the start
In this project we wanted to create the most sustainable building possible.  We understood that we were developing in naturally beautiful surroundings and know that it was important to both enhance the area and create a building which will leave a minimal mark upon the earth.  This means Sideshore must complement its environment, and be as self sufficient as possible.
As a result, Grenadier Exmouth created and built a watersports centre with low visual and environmental impact.
A local company, committed to a environmentally-conscious approach to development, Grenadier pushes the boundaries of sustainability in order to deliver projects which not only benefit the community but also the wider environment. 
EPC A
Sustainability in operation is how we continue this legacy for the future. Sideshore is expected to reach an Energy Performance Certificate (EPC) rating of A which is groundbreaking for a commercial building. Every concern has been made to ensure the building is as self-sufficient as possible.
Solar Energy
Solar panels cover the majority of the roof – twice as much as the recommended coverage were installed to generate as much renewable energy as possible for the centre.

In total, a staggering 74,849kWh of energy is expected to be generated, saving more than 17,450 tonnes of CO2e each year.
EV Charge Points
Six Electrical Vehicle (EV) charging are available in the car parks and bike racks encourage cycling and greener modes of transport to reduce carbon emissions caused by traditional vehicles.
Native planting
There is a range of ecological features too such as bat boxes, reclaimed metal signage and a landscaping scheme of native plants to ensure the centre is in-keeping with the surrounding natural environment.
Ground Source Heat Pump
Heating and hot water are provided by a pioneering ground source heat pump, dug 150 metres below the surface. Usually found in domestic heating systems, this is unusual for a commercial site yet provides energy savings of between a quarter and a third of traditional sources.
Natural shading
The windows have the highest efficiency-ratings possible, natural shading is provided by brise soleils, insulation has been over-spec'd to ensure minimal heat transfer.
Volunteer for a beach clean
Working in conjunction with Plastic Free Exmouth, Sideshore support the weekly beach cleans on Sunday mornings at 8.30am. The beach clean leaders meet at 8.30am at Orcombe Point and Exmouth Marina. The two parties then clean the stretches of beach, meeting at the centre point (Hangtime Cafe). Everyone is welcome, all ages, and dogs. Simply bring a bags, gloves or litter pickers.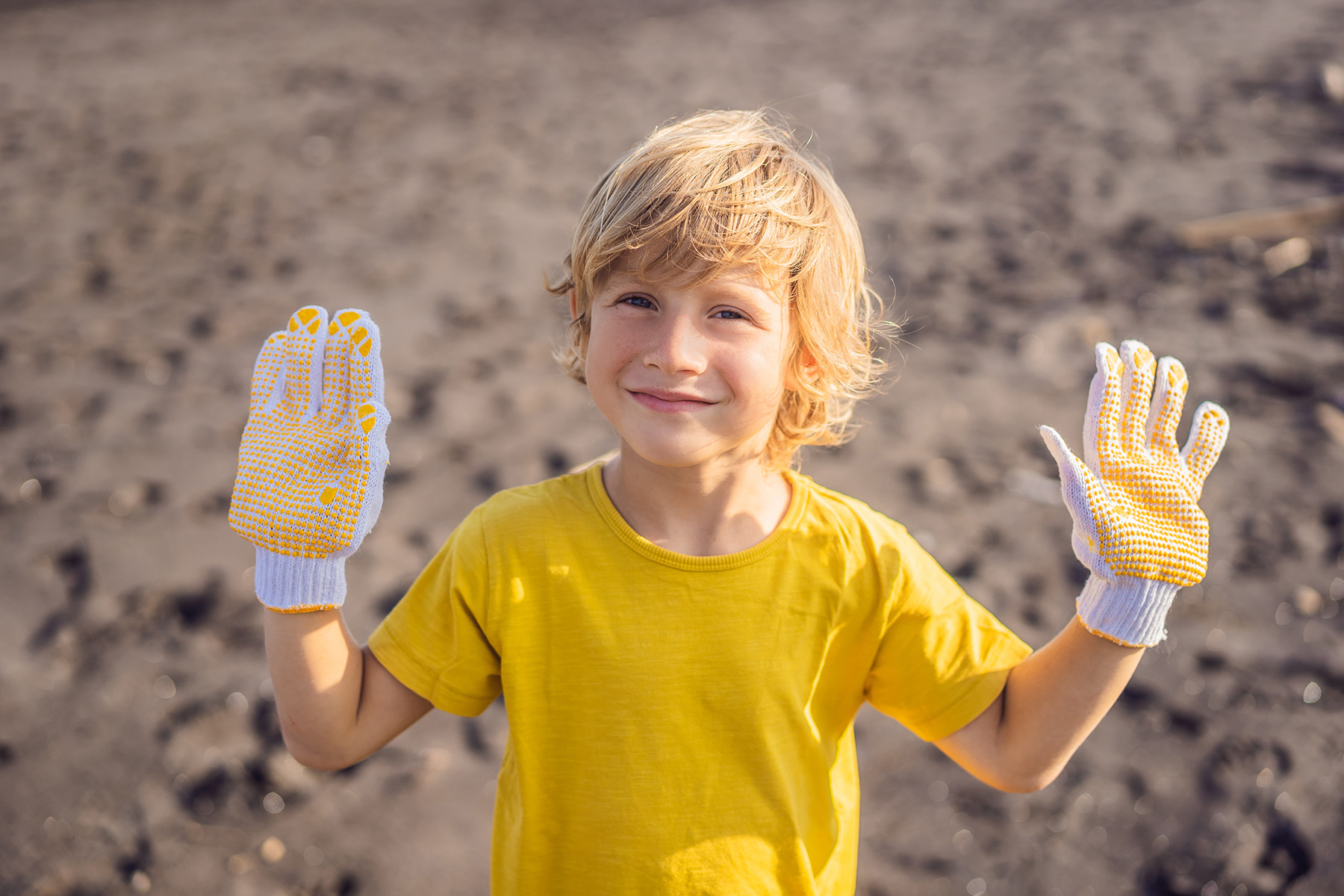 Green Leases
There is a focus on recycling facilities and "green leases" to ensure all tenants adhere to a ban on single use plastics. Tenants also have to form a sustainability committee with the managing company, the CIC, to focus on maintaining a clean, tidy, environmentally-focussed site.
Staff and visitors to Sideshore are encouraged to take part in beach cleans to comb our beach of pollutants and plastics to enable us to protect local wildlife and ensure this beautiful environment is maintained for the future.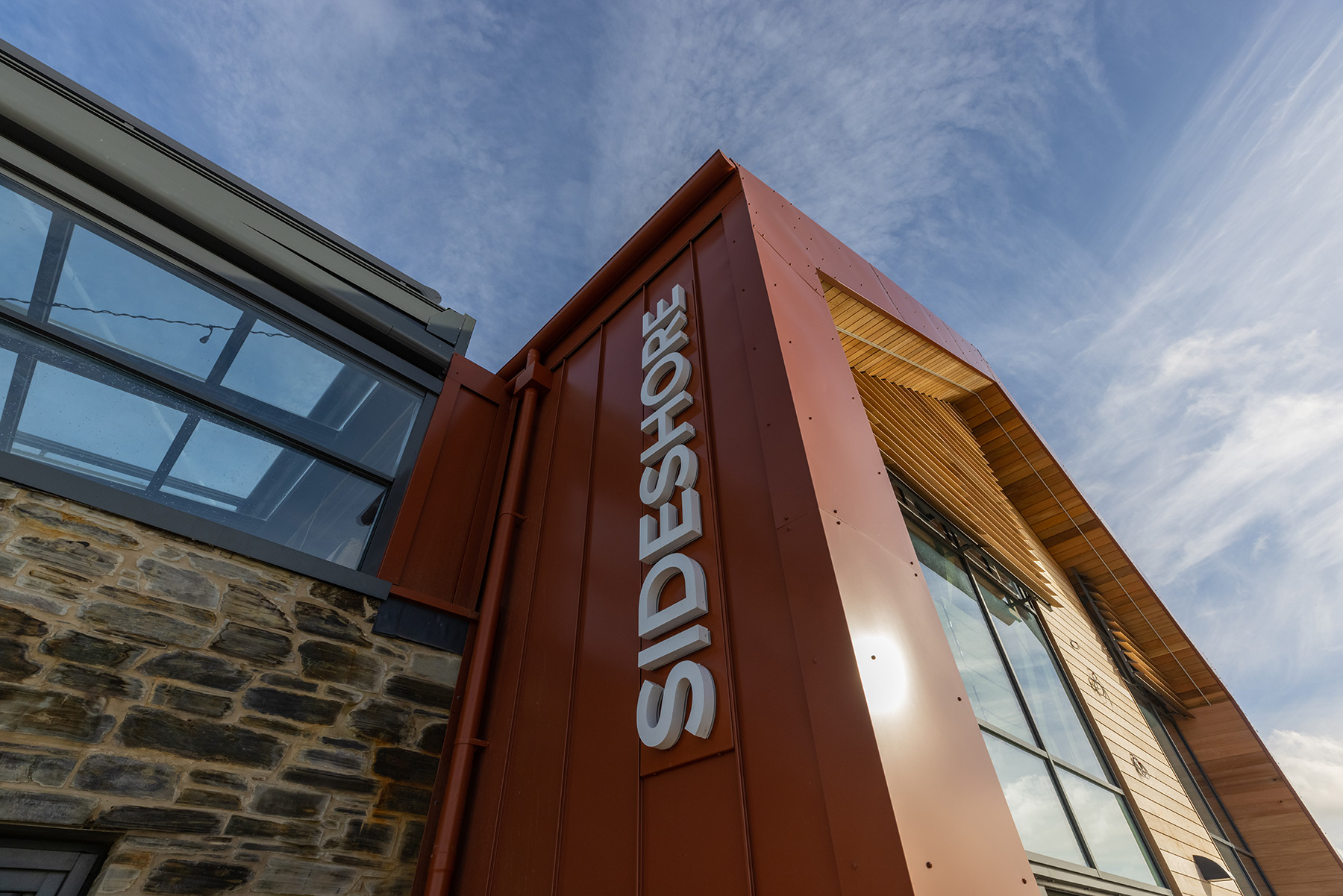 Sustainability of construction
Sustainability of construction meant that a local firm was chosen. Devon Contractors Limited, are a well regarded and innovative company who, in turn, employ 100% local staff.  Their supply chain has been established over a long time and their materials and contractors are locally sourced. 
Building materials were carefully considered: a balance had to be struck between using native, complementary finishes with those which offered better longevity and sustainability.  The challenging environment of salt water, sand and an exposed sea-facing position meant materials needed to stand up to the elements. It is important the building stands the test of time not only for sustainable reasons but also to minimise upkeep.
During the build, all waste was classified and recycled off-site, concrete use was kept to a minimum and traditional, solid building techniques were favoured to ensure a lasting legacy for Exmouth.