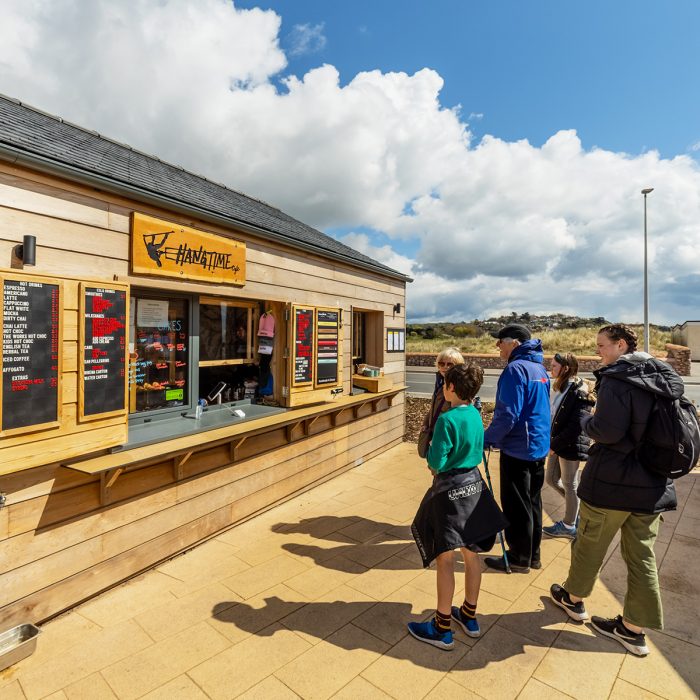 Your seaside hangout, Hangtime Cafe is the place to relax, right on the beach.
Grab a coffee or a healthy juice and join us on a bench to watch the watersports action from the front row.
Professional kitesurfer Olly Bridge and his partner Megan run the cafe as a hangout spot with a chilled beach vibe. Enjoy nutritious snacks, coffee and sundowners with some of the best views in Exmouth.
Easy breezy food you can enjoy with the sand between your toes and a great place to catch up with friends.
Learn more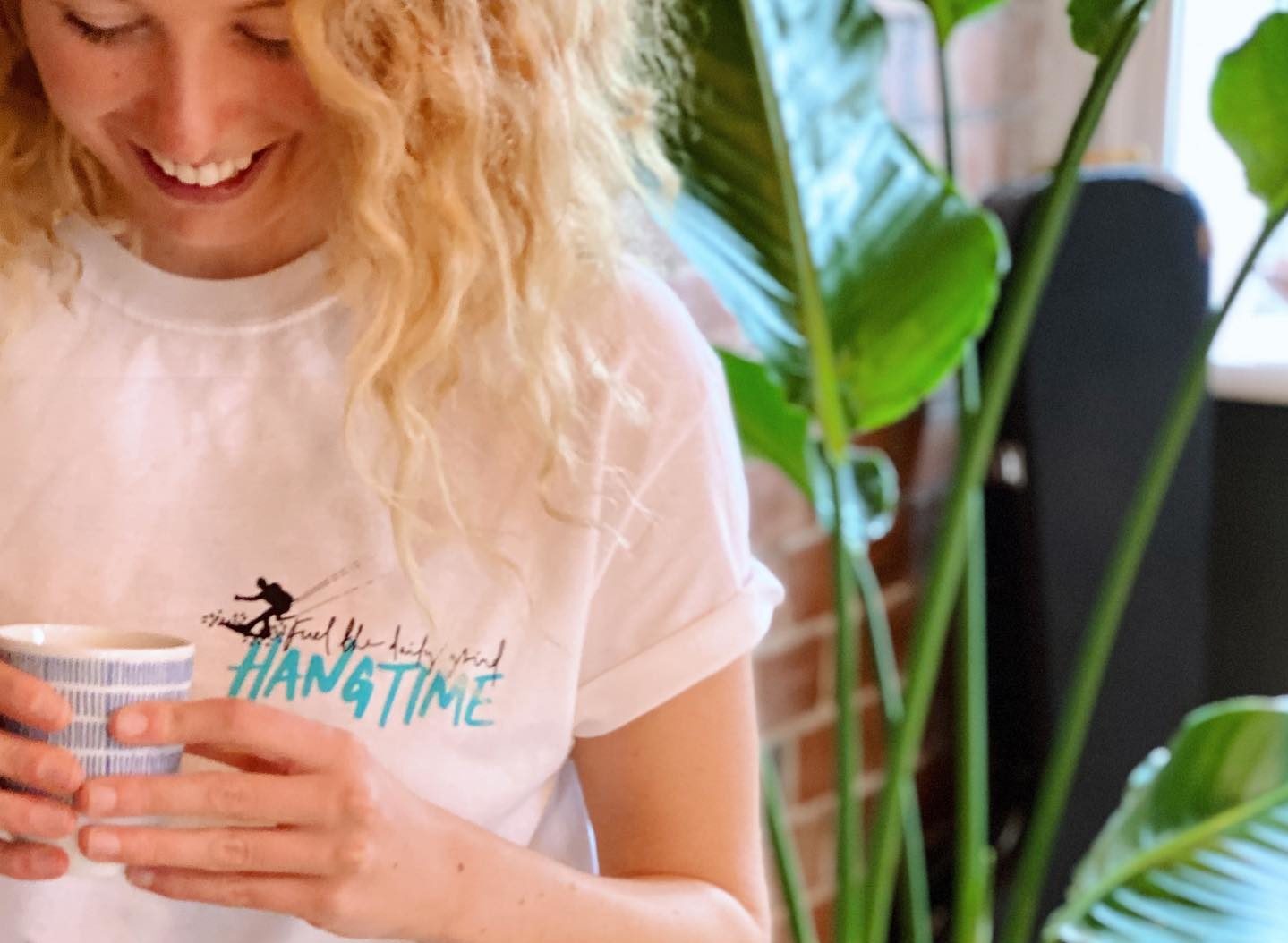 Ringside seats to enjoy the action at the Hangtime Cafe
It's the go-to destination for relaxing and refuelling after a session on the water but you don't have to take part to be part of the fun – head to the Hangtime Cafe to hang out and watch the action.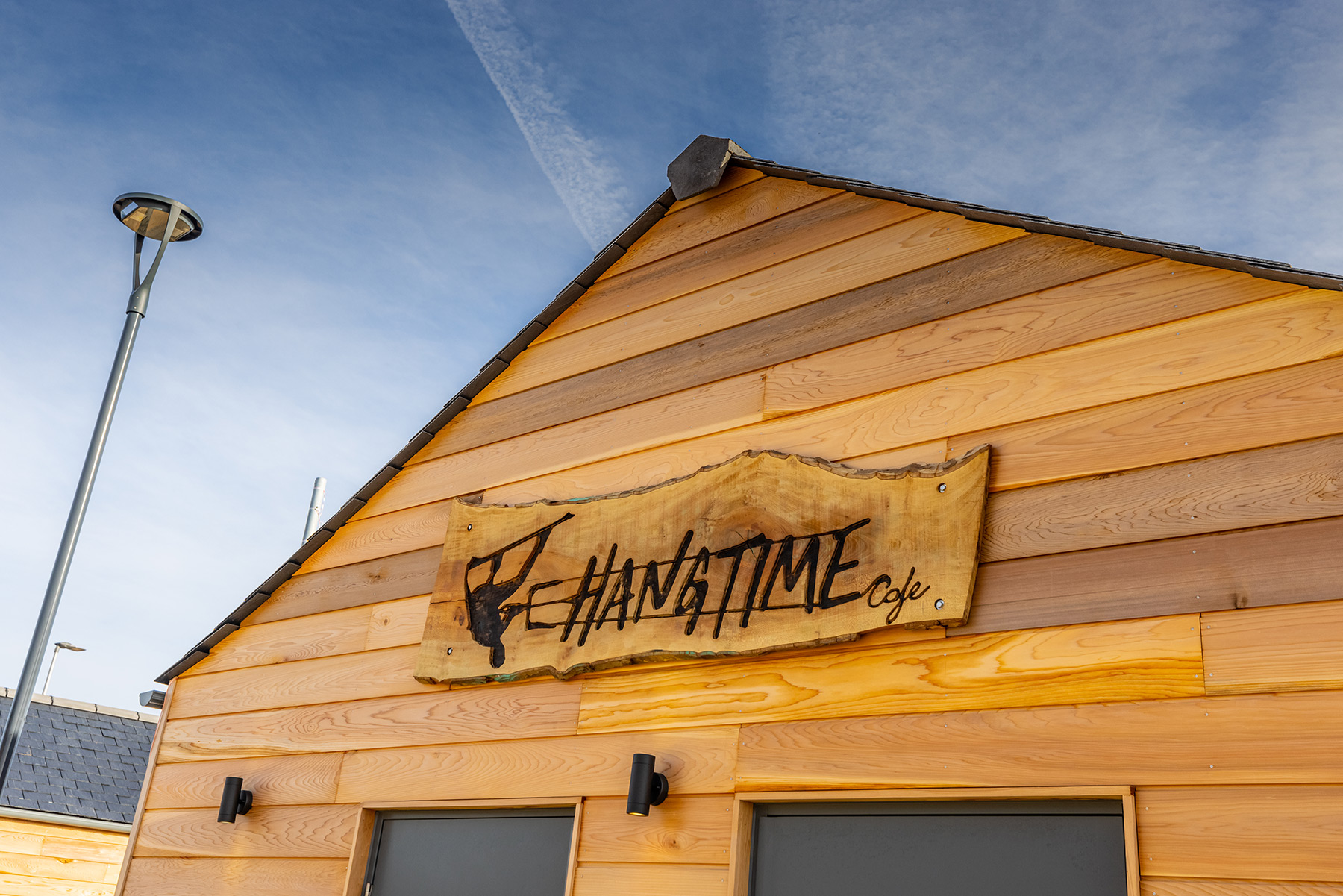 Themed foodie nights
With themed foodie nights and catering for watersports events, it'll be the perfect place to sit back and enjoy life by the water.
Head down for the big summer dates like the Exe Hammer paddleboard race, the Edge Race Cup (the British Nationals in Kitesurfing) and King of the Exe air kitesurfing contest.
Learn more