The beginning of May saw the launch of Lympstone Manor's brand new outdoor swimming pool, pool house and bar, as well as the release of their very first Pinot Noir. Both of these projects have been in the making for years and the month of May saw them both finally come to fruition.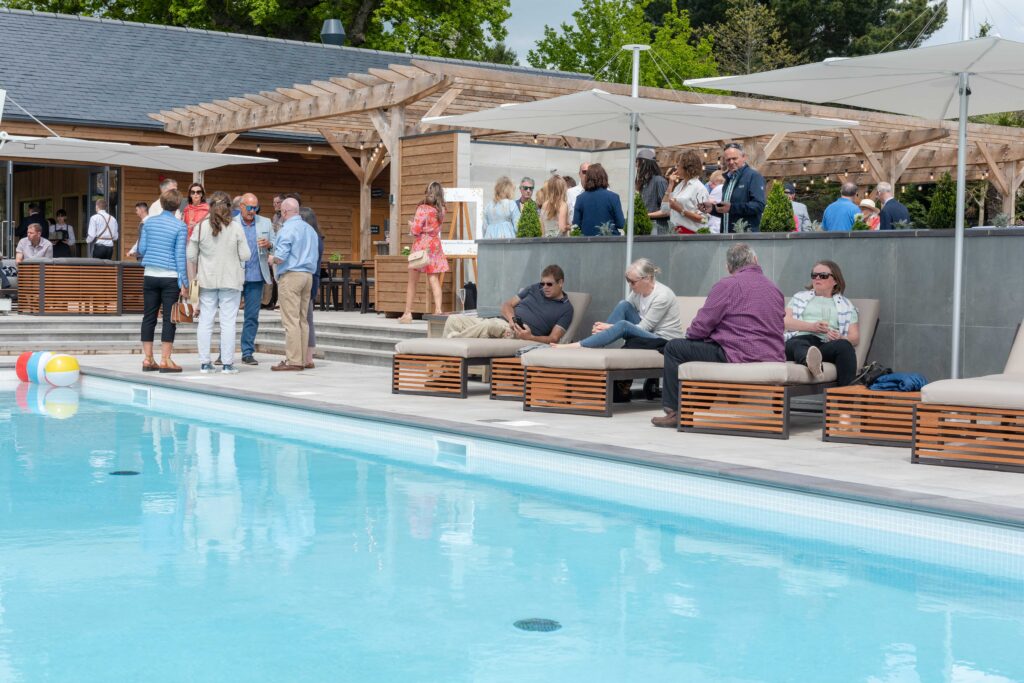 The Lympstone Manor pool house, restaurant and bar is an exciting new leisure facility featuring a heated outdoor swimming pool that offers beautiful views across the vineyard to the Exe estuary. Indoor, outdoor and poolside dining is available as well as access to the croquet lawn and championship tennis court, giving guests and house members the opportunity to be as active or relaxed as they choose. 
The restaurant promises to offer a more casual dining experience but it won't compromise the quality of the Manor's cuisine in any way. This poolside paradise is the perfect place to spend the evening, offering spectacular views of the River Exe and breathtaking sunsets. Should it rain, guests can take shelter inside and feel snug while enjoying a selection of local food and drinks. Nothing can rain on your parade!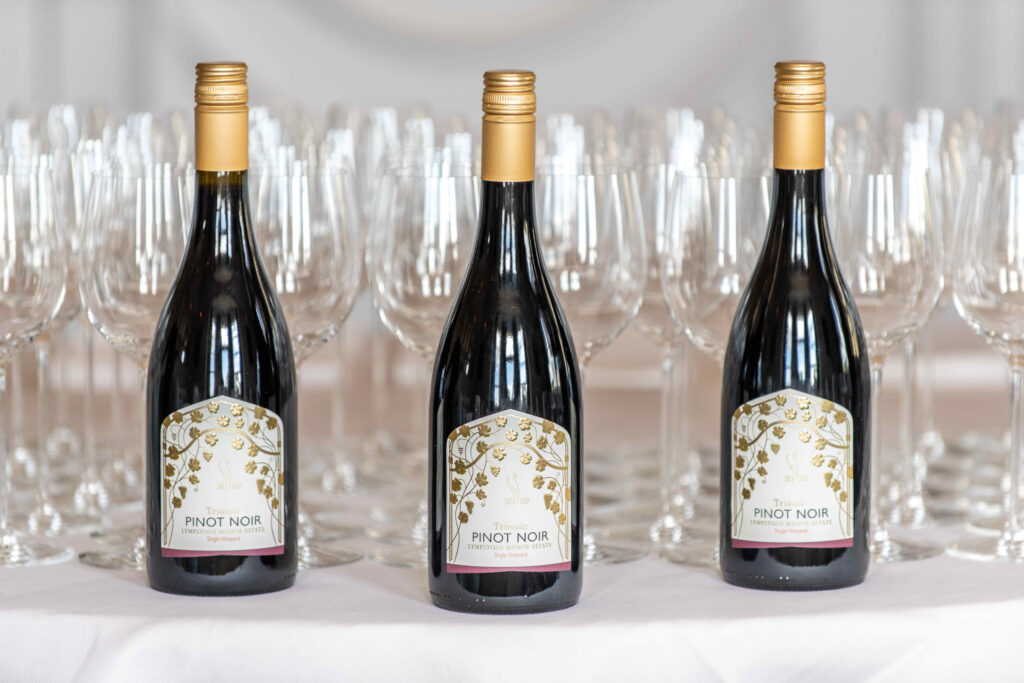 When Michael first visited the dilapidated manor house many years ago, he dreamt of planting his own vineyard on the grounds and in 2018, that dream became a reality. 17,500 vines were planted on the south-facing parkland, the perfect position to allow the vines to absorb as much sunlight as possible to produce high-quality English sparkling wine. Michael firmly believes that the vines like to see the water. 
"Most of the great vineyards of Europe are all located near rivers; the Médoc châteaux of Bordeaux on the Gironde, wine estates along the Rhône, Loire, and Rhine rivers, the great port vineyards of the Douro. So why not the Exe estuary?"
In May 2018, the first stage of a working vineyard was realised when the vines were planted in the red earth, basking in a protected micro-climate that has been identified as one of the very best in the country. The vineyard is managed by viticulture expert, Andrew Hunt, a man well versed in vineyard maintenance having worked in many across Europe.
The first harvest took place in 2021 and the Lympstone Manor's very own bottle of Pinot Noir, named Triassic, was born.